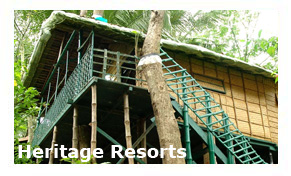 Introduction :
Kottayam is an important trading and tourist destination in Kerala. It is an exotic backwater destination of Kerala. This city is blessed with various natural splendors. The city Kottayam bears various historical significances and the old monuments, religious monuments and the historical structure that make the tourists to explore various spheres of Kottayam.
The undulating land of Kottayam is the homeland of various panoramic view of natural beauty. Located in the southern part of Kerala, this city is located close to Vembanad Lake of Kerala and this lake is the abode of various birds that make the place more attractive and popular among the tourists.
Apart from natural magnificence, Kottayam bears a rich heritage from the bygone days. Kottayam experienced the rule of Chera Dynasty. Maharaja Marthandaverma is one of the eminent rulers of Kerala who had a huge contribution in the rich history of Kerala.
The best time to visit Kottayam is from the months of August to March when the climate remains temperate. In the winter tourists can experience the wonderful weather along with colorful migratory birds.
Due to inflow of tourists, the city is well-equipped with hotels and resorts to cater different budget and criteria. The Heritage Hotels of Kottayam are the best luxurious hotels in Kerala. These hotels offer all the comfort and ease to the guests. The tourists can enjoy the services along with sophistication and erudition.
Indiahotelandresort.com offers online bookings Heritage Resorts in Kottayam, Kerala.