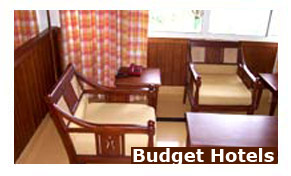 Introduction
A miniature paradise in "God's Own Country", Kerala; the pristine beauty of the district of Kumarakom is one of the greatest attractions while on a trip to Kerala. One of the most popular tourist destinations in Kerala, a tour to Kumarakom is a definite must include if you are planning a tour itinerary to Kerala. Surrounded by rich locales, with green undulating hills, the famed backwaters of Kerala and a cool mountain air that flows around all the time, a holiday in Kumarakom is truly a perfect recipe for that dream holiday you had always wished for. The district does not disappoint travelers on a shoe string budget trip to Kumarakom as well since it is home to a number of budget hotels of Kumarakom.
Reaching Kumarakom
Air: The nearest airport to Kumarakom is the International Airport at Kochi about 85 kms away from the city. Besides this, the domestic airport at Calicut or Kozhikode is also important for connecting the city to the other cities of India.


Rail: Kumarakom is well-connected to a number of other cities of Kerala. These include Kochi (Cochin), Thiruvananthapuram (Trivandrum) as well as other important cities of India like Chennai, Mangalore, Bangalore, Bombay, New Delhi and Calcutta.


Road: Kumarakom is well-connected to a number of the other cities of the region by road. These include Mangalore, Kochi, Thiruvananthapuram, Chennai, Bangalore and Coimbatore. Regular bus services are available connecting these cities to Kumarakom.


Water: Kumarakom is well-connected with a number of important cities of the region by water which include cities like Alleppey, Quilon and Kottayam.
Indiahotelandresorts.com offers online room booking at the Budget Hotels in Kumarakom and other hotels of India.