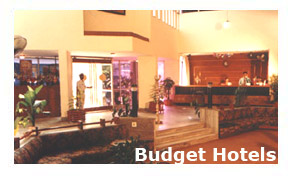 If you are a wanderlust who throw cares to the wind and follows your heart you are the good traveler. According to Lao Tzu, the Chinese taoist Philosopher, 'A good traveler has no fixed plans, and is not intent on arriving." On your rendezvous to Kerala, a state that offers you the ideal combination of the ancient and the modern you shouldn't miss the opportunity to visit its capital city, Thiruvananthapuram. One of the most important cities of Kerala, it has Tamil Nadu in the east and the magnificent Arabian Sea in the west. Commonly known as Trivandrum, it has stunning beaches, amazing stretches of backwaters, splendid temples and museums. Being an important commercial center of the state, Thiruvananthapuram has a plethora of hotels and resorts. If you are hard on cash and cannot afford the luxury of star hotels you can avail the Budget Hotels in Thiruvananthapuram.
Budget Hotels in Thiruvananthapuram are comfortable hotels with moderate cost offering you comfort as well as traditional hospitality. Clean and spacious rooms with the necessary modern amenities are the trademarks of these hotels. Budget Hotels in Thiruvananthapuram are generally close to the center of the city which eases your commuting from one place to another. Excellent staff services can also be expected from these hotels.
Places of Interest in Thiruvananthapuram
Thiruvananthapuram is famous for its beaches. Some of the well known tourist attractions of Thiruvananthapuram are Kovalam beach about 12 kms south to the city, Vizhinjam, a modern fishing harbor about 2kms from Kovalam and Ponmudi, a resort about 912m above sea level, home to rubber estates.
The Kanakakunnu Palace located at the heart of the city is one of most buildings in the city. With a sprawling ground and a well laid garden the museum stands there housing the famous Shri Chitra Art gallery. Kanyakumari about 87 kms from Trivandrum, is another tourist hot spot. Varkala is a pilgrim spot which is 51 kms from Trivandrum is another important tourists spot.
Budget Hotels in Thiruvananthapuram will offer you good lodging facilities with comfortable rooms at a reasonable rate. Log on to Indiahotelandresort to get information related to Thiruvananthapuram hotels and resorts and their availability.