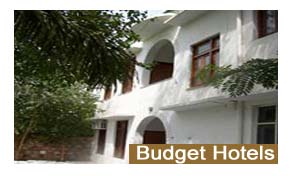 City: Bharatpur
State: Rajasthan
About the Budget Hotels in Bharatpur:
Few people want to spend an exorbitant amount for a single trip, because generally men are very conscious when it is a matter of the pocket. Budget Hotels in Bharatpur apart from offering comfortable accommodation and dining, also ensures that a stay does not burn a hole in the pockets of their boarders. Albeit, luxury is common to the more privileged hotels, one finds adequate rest and respite from the weariness of the day's outing in the Bharatpur Budget Hotels.
Accommodation in the Budget Hotels in Bharatpur:
Generally, all the Budget Hotels in Bharatpur belongs to the RTDC Chain of Hotels; their rooms can be categorized into the following types; super deluxe, deluxe, standard and dormitory. Provided with air conditioners, the super deluxe rooms epitomize comfort more than anything; deluxe rooms supplied with air coolers are also very comfortable. In the standard rooms and dormitories there are ceiling-fans for open air cooling. The rooms are provided with attached baths with 24 hours running hot and cold water.
Dining at the Budget Hotels in Bharatpur:
Especially famous for Indian dishes, these Budget Hotels in Bharatpur also ensure that the cooked food is healthy and delicious. North Indian menu like Rice, Ghee and Dahi and South Indian dishes like Vara and Dosa along with other mouthwatering varieties are available here. Apart from these delicious recipes, one can also savor the exquisite Rajasthani dishes.
Other Facilities at the Budget Hotels in Bharatpur:


Exclusive Room service is available here
Free dialing telephones that connect you with your near ones
Car rental facilities, so that you can have excursions to various nearby tourist attractions
Travel desks to make your journey hassle-free
Car sheds to protect your car
In house laundry to take care of your clothes.

City Info:
The completely fortified city of Bharatpur founded by Maharaja Suraj Mal has been named after the epic hero of the Ramayana, Bharat, who was the brother to Lord Rama. A succession of rulers ruled over this region; Bharatpur with its long history of ancient cultures and modern progress deserves a visit. Come and enjoy the Ganga Ma Maharani Temple, Laxman Temple and others. The famous bird sanctuary is yet another draw, which attracts huge number of ornithologists and nature lovers all round the year.

Indiahotelandresort offers an online booking for the Budget Hotels in Bharatpur.