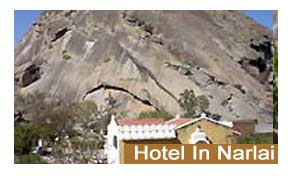 City :- Narlai
State :- Rajasthan
About Hotels in Narlai
If you are on the look out for Hotels in Narlai, it can undisputedly be said that there is no better option at your disposal than the Rawla Narlai. Rajasthan has always been known as the Land of the Royals and for those who have so long simply heard of their regal lifestyle, here's a golden opportunity to get a taste of that. Choose to put up in this heritage hotel and the experience is sure to remain embedded in your memories forever.
Accommodation at Hotels in Narlai
Characterized by ease, elegance, style and meticulous decoration, the rooms are simply fabulous to live in. The interiors are adorned with beautiful work of arts and many antique furnishings also find their place in these rooms. A stay here is sure to remind one of the days of yore. However there is no reason to assume that contemporary amenities are missing. All the rooms are well equipped guaranteeing a luxurious stay.
Dining at Hotels in Narlai
Food is prepared following traditional recipes that have been handed down over generations. The aroma is appetizing and the flavor is sure to linger in your mouth long after you've finishes eating. Each of the dishes is appetizing and you are sure to put on a few extra kilos at the end of a stay here.
Recreation Facilities at Hotels in Narlai
Each moment spent here is sure to be memorable. Light up your evenings listening to the local musicians. The Magical Theme Nights are an experience of a kind and will definitely remain etched in your memories forever. Horse Safaris are also organized by the hotel authorities and you can cover the Aravalli forests or the lakeside on horse back. The Travel desk also lends a helping hand in organizing sight seeing trips or tours.
Other Facilities at Hotels in Narlai
Several other basic facilities like Laundry, Medical and others ensure optimum level of comfort for the guests.
City Info
Narlai, relatively less known in comparison to the other exotic tourist destinations of Rajasthan also has much to offer to the tourist visiting the place. A small picturesque place, it is perfect for those who want to get an insight into the vibrant rustic life led by the rural folk of Rajasthan. There are several Hindu and Jain temples but the one which must definitely not be missed is the temple of the first Jain Tirthankara, Adinath. The frescoes on the ceilings will not fail to catch your attention. They are indeed very beautiful.
Rawla Narlai, with its beautiful setting, its breathtaking views, its warm hospitality, its excellent services will surely make your stay unforgettable. Go in for online booking or online reservation in what is one of the foremost Hotels in Narlai and enjoy a hassle free stay.
Indiahotelandresort offers online information on the Hotels in Narlai, Rajasthan and offers online booking for a stay at the Hotels in Narlai, Rajasthan.