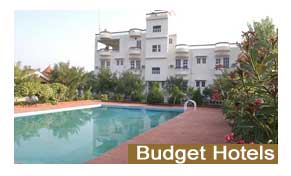 Introduction:
State: Rajasthan
City: Pushkar
About the Budget hotels in Pushkar:
There are a number of hotels in Pushkar that you could choose from depending on your pocket and convenience. Perchance you are traveling on a shoe string budget. The best option for you in this case would be to check in Budget hotels in Pushkar. These affordable hotels offer you good value for money. Most of these hotels are located near the main hub of the town. You could walk down a few steps and reach the market place at your own leisurely pace.
Accommodation in Budget hotels in Pushkar:
A wide variety of rooms are offered in these Budget hotels in Pushkar. You can take your pick from single, double or deluxe air conditioned rooms. There is twenty four hour hot and cold water facility. The services of the hotel staffs are worth mentioning. Most of the budget hotels overlook the wide Arravali range in the backdrop.
Dining in Budget Hotels in Pushkar:
Dining in Budget Hotels in Pushkar is a wholesome fare. Extremely delicious dishes can be had from these budget hotels at throw away prices.
Business Facilities in Budget Hotels in Pushkar:
A few budget hotels like Pushkar Villas Resort offer you a conference room for the smooth proceeding of your business. However a business room is rare in a budget hotel.
Recreational facilities in Budget Hotels in Pushkar:
Camel and horse safaris are sometimes arranged by the hotel authorities. In some hotel you could use the big lawn for a leisurely walk.
Other Facilities in Most of the Budget Hotels in Pushkar include:

Twenty four hour room services
Safe deposit
Travel Desk
Money exchange
Laundry services
Telephone
Television

City Information:
The whole town of Pushkar comes alive during the fairs and festivals that is held in Pushkar each year in the month of November. Snake charmers, acrobats, folk artists, and roadside folk dances are rampant everywhere in Pushkar during this period. The whole city comes alive. Rajasthani locals dressed in traditional attire and headgears can be seen. Women with traditional chunky jewelleries covered from the whole length of their arm and neck do the rounds. Pushkar Lake and Brahma temple is of special importance to the pilgrims because of their historical significance.

For a trip to Rajasthan in India book a tour with Indiahotelandresort.com. Log on to Indiahotelandresort.com to know more about Budget Hotels in Pushkar.