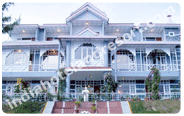 Fagu is scenic place near Shimla, just 22 km from Shimla. Fagu is not an important destination while exploring Shimla. But for those who want to explore an offbeat tracke, Fagu is surely a place to be. Fagu will surprise you with fresh mountain heights and valleys. You can visit and treat yourself with orchards and forests in countryside.

Fagu, at 9,000 ft above sea level is a relief for stressed tourists, away from city din and crowd. Fagu offers a serene and picturesque holiday as close to nature as possible. Hotel packages for Fagu give you the true opportunity to explore the majesty of the Himalayas.






We offer you best deals for Fagu winter packages. The most appreciating feature of these hotel packages for Fagu is that they offer the best view of the Himalayas which is the most exciting part. Fagu hotels provide various facilities like spacious well appointed rooms, Luxury cottages, Multi cuisine dinning, Bar-be-que, Multi channel televiewing, Indoor recreations, Travel desk, Power backup and many more.

There are super luxury resorts as well as budget hotels. Nevertheless Fagu hotels offer great service and you will find Fagu holiday more enjoyable than most other thanks to the never before hotel packages for Fagu.