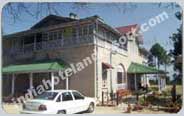 Ranikhet is the apex of a triangle which includes Nainital and Almora, driving along gentle slopes and pine covered hillsides, leading to picnic spots in shady glens or to sheer cliffs with breath taking views of the snow covered Himalayas, offering various moods and colors, from the misty morning sun to pink, gold and cobalt blue in all their majestic glory. Booking Hotel packages for Ranikhet give the best opportunity to venture into the majesty of the Himalayas.
Hotels in Ranikhet ensure you the best ever comfort at affordable price. There are hotels suiting everyone's need. There are super luxury resorts as well as budget hotels. Nevertheless Ranikhet hotels offer great service and you will find Ranikhet holiday more enjoyable than most other thanks to the never before hotel packages for Ranikhet.
The best thing about hotel packages for Ranikhet is that they offer the best view of the Himalayas which is a class in itself. Enjoy the morning with the rising sun, tour Ranikhet and see the snow white beauty of the Himalayas.