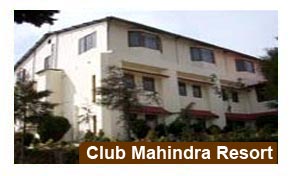 The gorgeous town of Chamba is situated in the north-western part of the state of Himachal Pradesh. Himachal Pradesh is in the north of India and is abode to some of the most stunning hill resorts in India. The Chamba town is located on the bank of the Ravi and lies between the two mountain ridges. Chamba is about 56 kilometers from Dalhousie via Khajjiar.
Chamba is one of the beautiful hill resorts in India and can be toured between March and June. Chamba was once ruled by the Rajput rulers in the 6th century AD and made Chamba city as the capital. Later Raja Shail Verman founded the town and named it Chamba after his daughter Champavati. Chamba was also ruled by the Mughals. Afterward the town of Chamba came under the Sikh kingdom.
Chamba is home to a number of temples and they make a wonderful tourist attraction. The Laxmi Narayan Temple Complex is a must visit place in Chamba. The architecture of the temples is wonderful and reflects the beautiful art of that era when the temples were built in the 10th century. The other temples that one can visit include Hari Rai Temple, Champavati, Vajreshwari, Sui Mata and Chamunda Devi. Rangmahal is the old palace that one can visit. The other palace that the tourists can visit is Akhand Chandi Palace. This palace is named after Bhuri Singh of Chamba. Chamba also has an old church-St. Andrew's Church.
Handicrafts and brass antiques are two wonderful items that people can shop for in Chamba on your tour to Chamba.Chamba is around 580 kilometers from Delhi. The closest railhead to Chamba is Pathankot, which is 118 kilometers from Chamba and the nearest airport is in Kangra.
There are a large number of Hotels in Chamba which has been set up in order to meet up to the ever growing needs of the tourists visiting the city throughout the year.
Indiahotelandresort.com offers online information on Hotels in Chamba, and other business hotels in India.