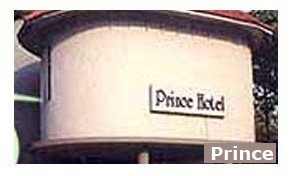 Basic Data
Country
India
State
Kerala
City
Alleppey
District
Alleppey
Location
A.S. Road (N.H. 47),
Alleppey 68800,Kerala,India
Rooms
--
Introduction to the Alleppey Prince Hotel:
Alleppey is one of the major tourist attractions in Kerala. Known as the Venice of the East, Alleppey is a paradise on earth. The enchanting coastline, pebbled beaches, palm-lined highways would enable you a peaceful relief from the humdrum of the city life. These enchanting boat racing, houseboat cruising etc would be a drift apart from your daily activities, which you would love to enjoy.
The tranquil backwaters in Kerala also offer you some of the magnetic views of the landscape. The Alleppey Prince Hotel is located in AS Road, NH 47, Allappuzha and it makes your access to the major tourist destinations in Alleppey much easier.
From time immemorial this specific place had been of prime importance due to continuous trading activities. The intricate networking of canals and rivers are also unique in their own ways attracting people with their enticing views.
Accommodation in Alleppey Prince Hotel:
The Alleppey Prince Hotel is one of the most renowned Budget Class Resorts in Alleppey. It offers a grand style of living and amenities offered here are of International standard. The motto at the reception desk in Prince Hotel Alleppey is Atithi Devo Bhabha. This Sanskrit sentence meaning guests are like Gods is meticulously followed by the experts of this hotel. They would welcome you with a cheerful smile and ensure that whatever you need is just at hand. The ambience inside is perfect for an ideal holiday.
Dining at Alleppey Prince Hotel:
The Alleppey Prince Hotel has well stocked bar and restaurant. They offer a wide choice to the visitors and the culinary variety at Vembanad is just unique. The Vembanad restaurant is suitable for having a pleasant dinner with background music. After a day long tour you would love to have your dinner in this restaurant. The restaurant is well lit and tidy.
Other Facilities at Alleppey Prince Hotel:
The Alleppey Prince Hotel has a large swimming pool; the beautiful beach of Allepuzha is ideal for a stroll. These are magic lands of unparalleled attractions and major tourist destinations in Alleppey. Moreover the Mangrove Plantations, Mannarassala Nagaraja Temple are just excellent in their own ways. Amruthapuri and Krishnapiram Palace are few other places of tourist attraction in Alleppey. From the Alleppey Prince Hotel you can easily access these places.
Indiahotelandresort offers online information on the Alleppey Prince Hotel in Kerala.