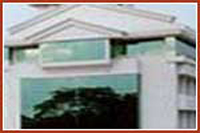 Basic Data
Country
India
State
Kerala
City
Kochi
District
Ernakulam
Location
Palarivattom, Kochi 682025, 25 km
from Kochi Airport, 2 km from
Ernakulam Railway Station
Rooms
47
Introduction:
As the literal implication of its name suggest, The Renaissance hotel in Kochi is rejuvenating and refreshing and much more. This imposing structure of glass and cement is located at the heart of Kochi in Palarivattom. It earned its mark from the very fact that it is located close to the main industrial belt of Kochi and also to the airport.
However, more than that it is known for its tailor made services and is based on a totally customer centric outlook.
Enter the main lobby of The Renaissance, and one is bound to be impressed by the immaculate behavior of the guest manager on duty. The imposing lobby is adorned with expensive paintings of Kochi done in a myriad of colors- surely a connoisseur's taste! A faint sandalwood fragrance will titillate your senses and your mind is already on a journey to all things oriental.
Accommodation in The Renaissance is fascinating in the sense they have modeled the room as per themes. Well theme rooms in India are a relatively new concept!
You can put up in the Orbit Cyber section of the hotel quarters which caters to the business section of the client. All the rooms in this section are equipped with business facilities. Or take for instance the Princess Diana suite done in old English style and has an aura of old English countryside bungalows. The Ravi Varma suite is also done tastefully keeping in mind the upper middle class clientele of the social strata.
Dining in The Renaissance is a lavish fare. The spread and the ala carte are voluminous and is a gastronomical delight. The eating quarters with their exotic names adds an oriental charm to the whole thing. Take for example The Black Pearl which serves oriental cuisine. Dim lights are focussed to give it an ambience of mysticism. Rasaleela serves ethnic Kerala dishes. Pay a visit to the Pavilion, the hip 24 hour coffee joint in The Renaissance. Remember Bacchus, the goddess of merrymaking in Greek mythology? The temple of Bacchus is the official pub in The Renaissance. So at the end of the day you could do with a bit of merrymaking to unwind.
For a trip to Kerala book a tour with indiahotelandresort.com. Log on to indiahotelandresort.com to know more about The renaissance.
For a trip to Kerala book a tour with indiahotelandresort.com. Log on to indiahotelandresort.com to know more about Presidency Inn.