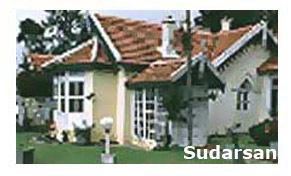 Laced by Palm groves and coconut copses, the backwaters in Kerala are a tremendous attraction for the tourists. Kollam had been the favorite hunt for erstwhile colonizers because of its geographical advantage. Now, this place is a hot tourists spot with numerous Economy Hotels that have sprung up gregariously to meet the demand of an ever flowing wave of tourists. Hotel Sudarsan in Kollam is one such hotel that gifts you a pleasant stay.
Hotel Sudarsan in Kollam offers amazing tour to various tourist attractions of Kollam and associated places. Cozy accommodation and delicious culinary delights from across the globe distinguish Hotel Sudarsan in Kollam.
Accommodation at Hotel Sudarsan in Kollam:
Amidst a serene backdrop, comfort is the keyword at Hotel Sudarsan in Kollam providing rooms at reasonable price. Mainly categorized into Single, Double rooms and Suites 30 cozy rooms at Hotel Sudarsan in Kollam offers facilities like central air conditioning and attached baths.
The televisions with multiple channels are helpful for relaxing from long tours when you would like to sit idly and watch some delightful programs. The large Banquet Hall which can accommodate 250 persons, has a permanent dais, audio visual aid and also a collapsible partition capable of dividing the hall in two.
Cuisine at Hotel Sudarsan in Kollam:
Kedar is the multi-cuisine restaurant at Hotel Sudarsan in Kollam, serving delicious culinary delicacies of India, China and other countries. A regular buffet lunch consisting of vegetarian dishes is offered every day while for Sundays the menu consists of Non vegetarian delicacies. Starting from 7am to 2 pm Lantana serves snacks and light bites to visitors. The spirit of India can be discovered in the wide array of cocktails available at Golden Tavern, an ideal resort after a long day's tour.
Indiahotelandresort offers you the opportunity of an online booking to the Hotel Sudarsan in Kollam (Quilon).