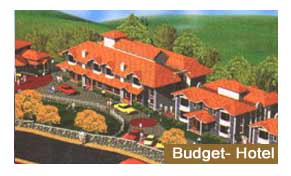 Introduction:
One of most picturesque hill stations in Tamil Nadu, a visit to Kodaikanal is a definite must include if you are planning a tour to Tamil Nadu. Located almost 7,200 feet above sea level, a visit to Kodaikanal is made even more special by the serenity and purity of the natural surroundings if this picturesque hill station of India.
Reaching Kodaikanal is one of the easiest things possible, since the region is extremely well connected to almost all the parts of the country. The closest airport to Kodaikanal is at Madurai, which is at a distance of around 120 kms away from Kodaikanal. The roads connecting these two important cities of Tamil Nadu are also well maintained a make travel a pleasure. Train services which connect Kodaikanal to the rest of the country are also excellently maintained and most passenger trains pass straight through the Kodaikanal Road. The Kodaikanal station is at a distance of around 80 kms from the main city of Kodaikanal. Excellent bus services also connect the city of Kodaikanal to the other parts of the country from towns like Kodai Road, Dindigul, Madurai or Palani, which are in turn connected by bus services to Kodaikanal. The path which travels through the mountains is an extremely picturesque one and one which makes your trip to Kodaikanal a pleasure in its true sense. Besides these, Dindigul and Madurai also are excellently connected to Kodaikanal by road. A trip to Kodaikanal is made even more special by the presence of the various hotels in Kodaikanal, all of which exhibit the warmth and hospitality which has made India famous all around the world. Notable among these are the various Budget Hotels in Kodaikanal, all of which are the perfect combination of luxury and affordability.
Budget Hotels in Kodaikanal:
Some of the most popular budget hotels in Kodaikanal include the following names:
Indiahotelandresort.com provides online information. To book a hotel and for more information, please, fill up the query form given below and send to us.